It is getting around that time of year to start thinking about Pumpkin Ales. There are a ton commercially out there nowadays but a homebrewer is never satisfied. Last year I made a Pilgrim Porter that had four pounds of pumpkin put into the boil kettle. It was an extract batch with some specialty grains in there, but it was wonderful. To date it is my wife's favorite beer that I have made. This year I think I'm going to take a different approach.
In the Pilgrim Porter I was more looking for a Thanksgiving beer that was rich in flavor and had some hints of pumpkin pie in there. This year I want to make a stronger beer that has more pumpkin flavor, nice mouthfeel, and most importantly a great aftertaste. Something along the lines of Dogfish Head's Punkin Ale, which happens to be my favorite pumpkin style beer. DFH had the following video on their site about their Pinkin Ale.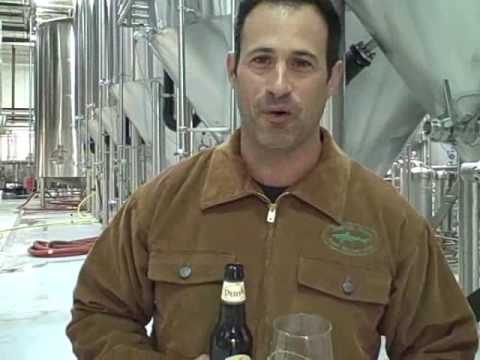 Well what do I take away from this? First are the three ways they add flavor and sugar to this beer; pumpkin meat in the mash, brown sugar in the boil, and spices at the end of the boil. I had already planned on doing the same thing but it is nice to know I was on the right track. The second thing is the color, it is orange and looks like a pumpkin. Something to shoot for. Lastly is that they didn't want it to be too much like pumpkin pie or spice, but has to have pumpkin flavor.
I'm still working on a recipe, and seeing that pumpkins are not going to be in the stores for a little longer it gives me time to plan out my beer. I'm not sure if I want to add brown sugar or not or something more along the lines of a honey or even no adjuncts at all. I know that I do not want to used canned pumpkin but fresh. I think my spice rack has everything I need in it already but I do need to get some fresh cinnamon. I will get a recipe up here as soon I complete it and I will keep you updated on the progress once it starts.